Alice Cooper, known for his songs, suggested an idea to Johnny Depp and Amber Heard.
He proposed that Depp and Amber Heard act in a new version of the movie The War of the Roses, which is about a divorced couple's difficult separation.
During the intense legal battle between Johnny Depp and Amber Heard in 2022, Alice Cooper, who is a friend of Depp and a bandmate in Hollywood Vampires, came up with an interesting idea.
He suggested to Depp that he and Amber should consider remaking the movie The War of the Roses.
This 1989 film portrays a couple going through a bitter divorce, and Cooper believed it could be a captivating project for them. Given Depp's tendency to keep his personal life private, he and Cooper discussed the idea only briefly.
As for Depp's reaction to Alice Cooper's joke, "He laughed. Then it was, 'What songs are we doing?' Johnny is a good guitarist and in a way he would have been happiest doing that, playing side of stage in a band and not having to deal with the level of attention he gets. He just happens to be a really good actor. He has never seen a single one of his movies."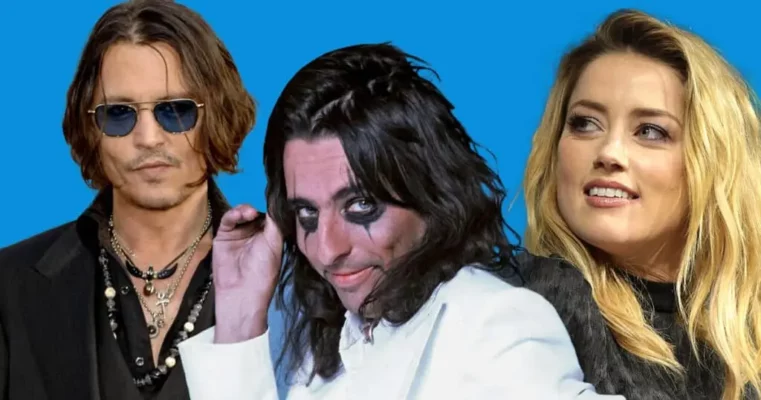 The ongoing feud between Depp and Heard, which was more filled with unpleasantness than romantic gestures, finally reached a resolution in June of the previous year, ultimately favoring Depp, known for his role in Pirates of the Caribbean.
Despite subsequent legal actions and further agreements, it appears that both Depp and Heard are attempting to put the chaotic situation behind them.
Depp is focused on his career comeback with projects like "Jeanne du Barry" and his directorial effort "Modi." Meanwhile, Heard has relocated to Spain and is anticipating the release of "Aquaman and the Lost Kingdom" in December.
Source: The Times