Well, you may think that 2022 was a huge year for television, as after all, the cinema industry got hurt so badly because of the pandemic, and "peak TV" peaked as it should have and produced almost 599 scripted shows in one calendar year! But wait! That was not all, TV has so much to offer in 2023 as well!
Although we are barely into 2023, we can see the number of movies that are piling up to be released for the whole year. While it's true that the majority of 2023's most highly anticipated television shows will debut in January and February due to the ebb and flow of the calendar, that doesn't mean we won't have anything to look forward to. From comedy to romance to thriller to horror, we'll have it all to experience in the following year, as there is a lot of content that hasn't been announced yet and some of the famous shows haven't disclosed their release dates.
Here is the list of the 15 best new TV shows to watch in 2023, which we just cannot wait to premiere.
January
Velma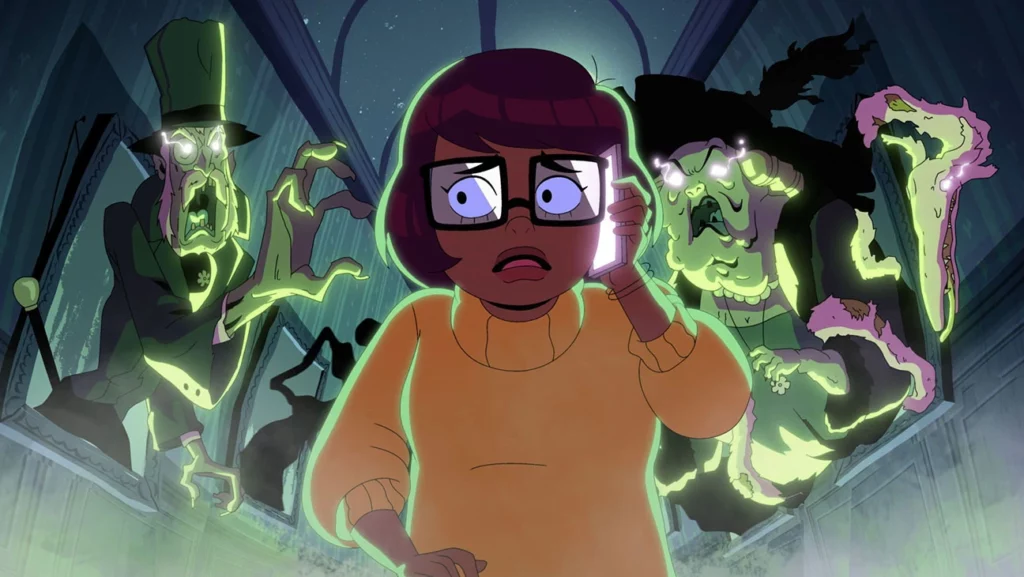 Velma is undoubtedly one of the most talked-about animated shows that HBO has ever produced. And if you grew up watching Scooby-Doo, this will most likely take you back to your childhood. However, this series is about the inception of Velma Dinkley. The voice behind Velma is that of the executive producer of the show (Mindy Kaling). We will witness in this series how Velma, Daphne (Constance Wu), Fred (Glenn Howerton), and Shaggy (Sam Richardson) solve a murder mystery at their high school. Apart from that, there is also a love quadrangle in this most beloved adult animated series as well.
The Last of Us
Despite the fact that there isn't a very good track record of movies based on game adaptations, HBO has taken a big step by producing a show based on a smash hit. The creators of Chernobyl brought this series up. Moreover, the plot of the series revolves Joel (played by Pedro Pascal) and Ellie (played by Bella Ramsey), the two people who have survived the ominous fungal infection that has destroyed the world and rendered the majority of its population zombies. And their ground-crushing chemistry is something that can not go unnoticed by the spectators. The original The Last of Us game was released in 2013, and since then it has won numerous Game of the Year awards and widespread critical acclaim. And we can already sense the hype it will create once it is released.
Poker Face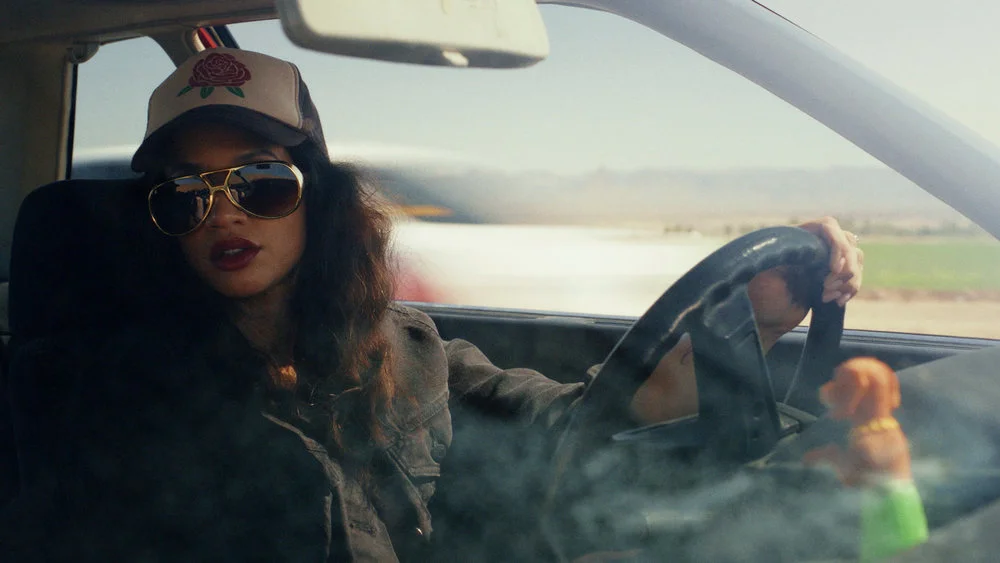 Rian Johnson, the director of the phenomenal movie Glass Onion, has come up with another magnificent thriller mystery with Peacock, named, Poker Face. The main lead of this series is Natasha Lyonne, who is playing a detective who has some unreal abilities that help her solve all those cases around the country. Other than that, this show has one of the most epic guest casts ever, including names like, Adrien Brody, Cherry Jones, Chloë Sevigny, Benjamin Bratt, Tim Blake Nelson, Stephanie Hsu, and others.
Wolf Pack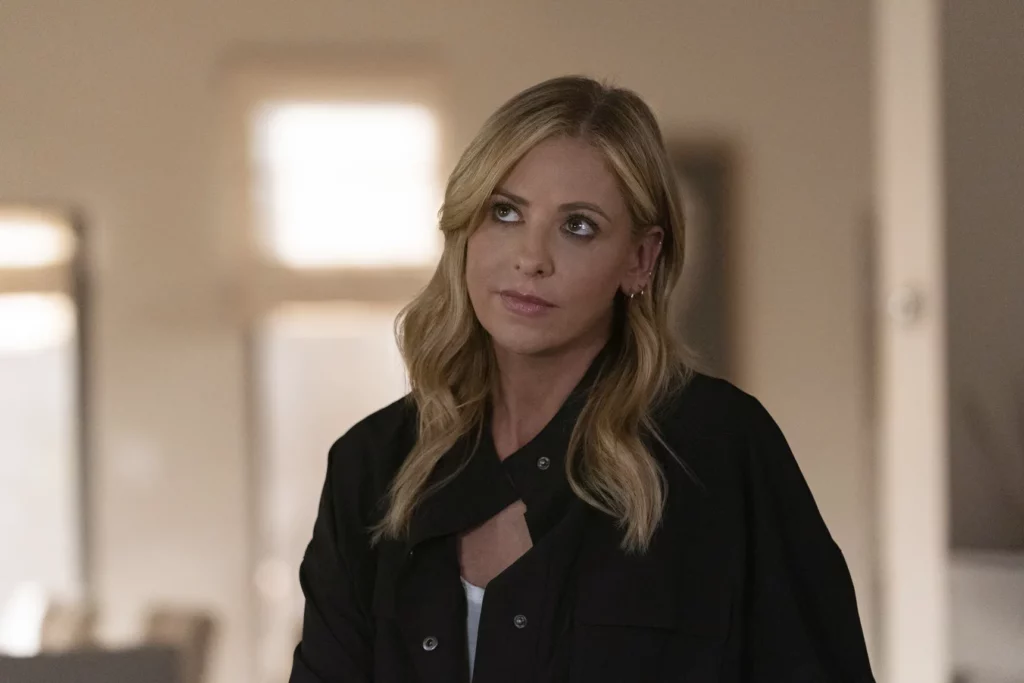 Well, it's been six years since we were waiting for the return of Teen Wolf, and woah! They are finally back, on Paramount+ with a spinoff series, Wolf Pack, and we could not be happier. As in the movie, we saw the plot revolve around Scott McCall (Tyler Posey), who was a teen wolf himself. However, here, the scenario will be completely different. The protagonists of Wolf Pack are two teenagers who are attacked by a monster while they are trapped in a forest fire. These two teenagers must learn to survive on their own after realising they are werewolves after experiencing a series of strange symptoms. The casting of Sarah Michelle Gellar, who is very well known for her role in Buffy the Vampire Slayer, was the real deal. Her role in this series will be called Kristin Ramsey, and she will be the one who investigates the cause of the wildfire.
Also Premiering In January
Shrinking (Jan 27th, Apple TV+, )
Star Wars: The Bad Batch, Season 2 (Jan 4th, Disney+)
Copenhagen Cowboy (Jan 5th, Netflix)
Ginny & Georgia, Season 2 (Jan 5th, Netflix)
80th Golden Globe Awards (Jan 10th, NBC)
Vikings: Valhalla, Season 2 (Jan 12th, Netflix)
Break Point (Netflix, Jan 13)
Godfather of Harlem (Jan 15, MGM+)
How I Met Your Father, Season 2 (Jan 24, Hulu)
The Watchful Eye (Jan 30, Freeform)
February
| | | |
| --- | --- | --- |
| Shows | Release Date | OTT Platform |
| You – Season 4 | February, 9th | Netflix |
| Party Down – Season 3 | February, 24th | Starz |
| Not Dead Yet | February, 8th | ABC |
| Animal Control | February, 16th | Fox |
| Star Trek: Picard – Season 3 | February, 16th | Paramount+ |
You – Season 4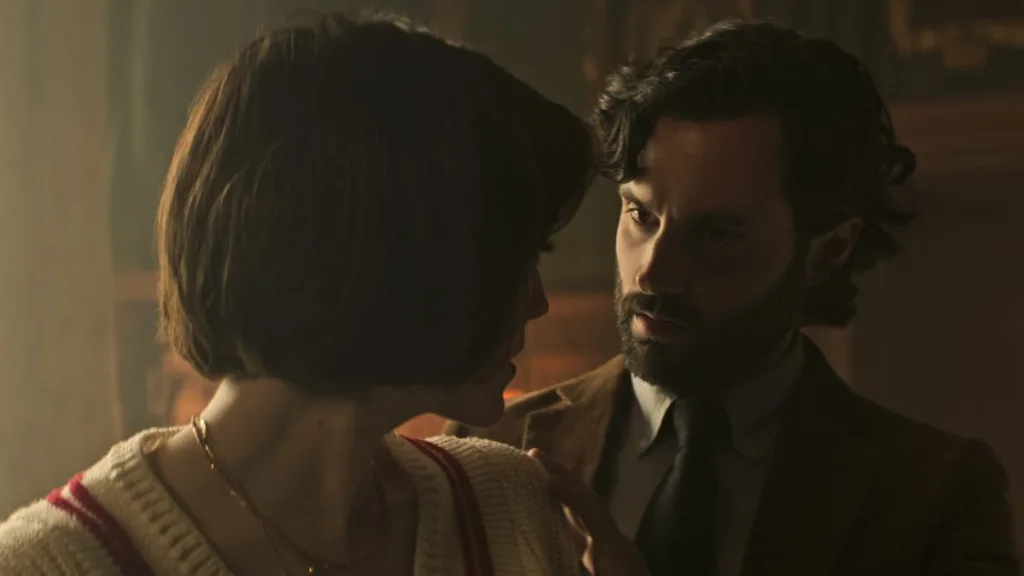 Season 3 of Netflix's "You" was one of the most thrilling, dark, and mysterious shows, and it has gotten fame like no other in that specific genre. After killing his beloved wife and soulmate and getting rid of his son, Joe Goldberg (Penn Badgley), the most charming obsessive serial killer, is now relocating to London, the city of dreams, at the end of season 3. This season, we'll see him in all new clothes and under his new name, Jonathan Moore, the former bookseller turned professor. Well, we won't be surprised if someone at the end of the season is found dead in a glass cage. oops!
Party Down – Season 3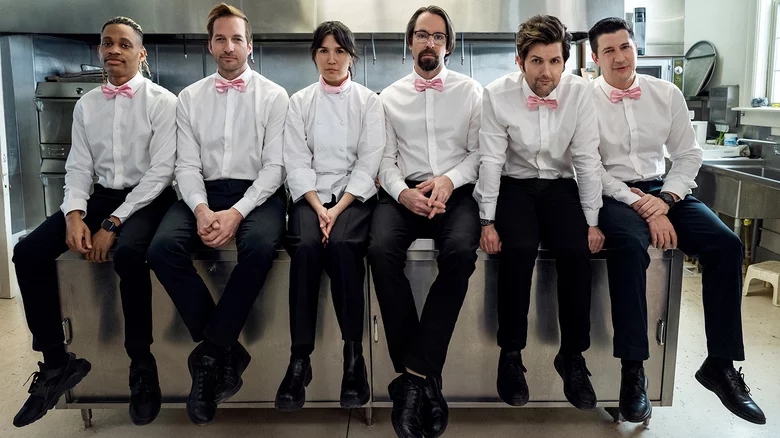 After a dozen-year hiatus, Party Down has returned this year! Thanks to Starz though! And nothing has changed since then; in fact, almost the entire cast is returning, along with some newcomers. Although Despite the absence of original star Lizzy Caplan, Adam Scott, Ken Marino, Jane Lynch, Martin Starr, Ryan Hansen, and Megan Mullally will return. Party Down hopes to distinguish itself from other highly anticipated spinoff sitcoms by not only picking up with the characters but also nailing their amusing percussion. We've seen a little of the new season, and while we can't say much, we can say that Party Down is definitely returning!
Also Premiering In February
March
| | | |
| --- | --- | --- |
| Shows | Release Date | OTT Platform |
| The Mandalorian – Season 3 | March, 1st | Disney+ |
| Succession – Season 4 | March, 26th | HBO MAx |
| Yellow Jacket – Season 2 | March, 24th | Showtime |
| 95th Academy Awards | March, 12th | ABC |
The Mandalorian – Season 3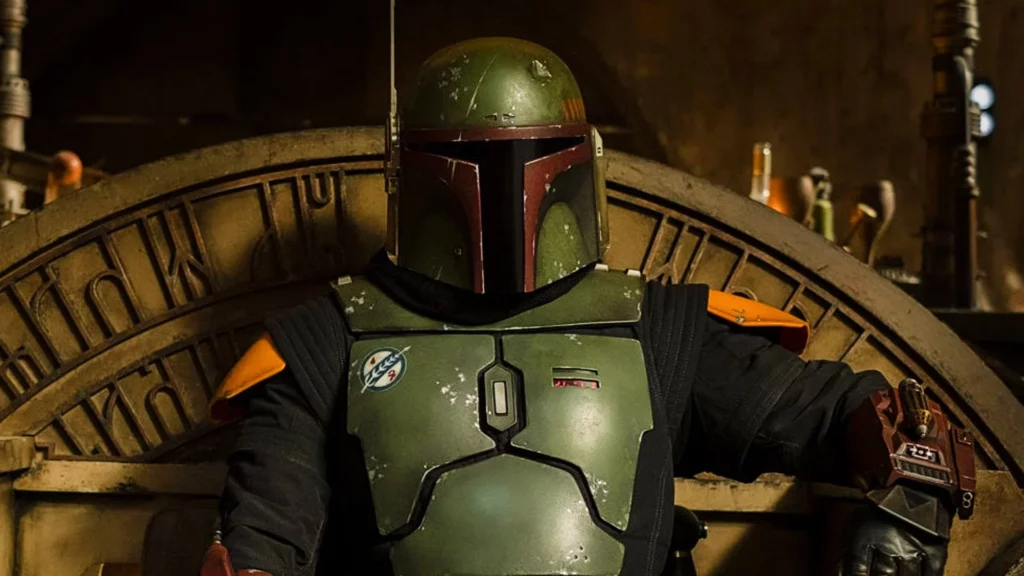 We all love that the "masked bounty hunter/dad" is coming back after season 2 of Mandalorian. If I can recall, the second part of The Book of Boba Fett was also devoted to this very subject. There are some major revelations about the relationship between Din Djarin and his little son Grogu in Fett, so if you liked Mando but skipped it, you should read it now. As from the trailer on Disney+, "Din may benefit or be hindered in his quest to realise that there is more to life than what the extremists of the Death Watch taught him to believe by the increased number of Mandalorians he is likely to encounter."
Succession – Season 4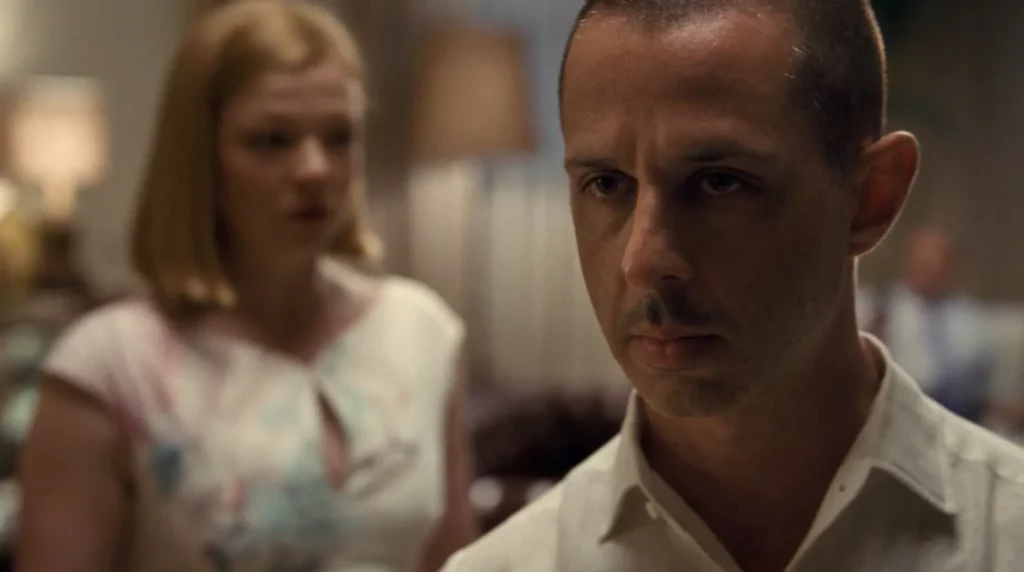 Season 3 of this dark and tragic comedy series, Succession, ended almost exactly where it began. Even though those rich brats are worth millions, their father somehow still thinks that they don't have the shrewdness to face the bluntness of this cruel world. But wait! Season 4 has so much more to offer, and we just cannot wait for it to air, as these extremely well-off and self-centered kids will carry on being themselves.
Yellow Jackets – Season 2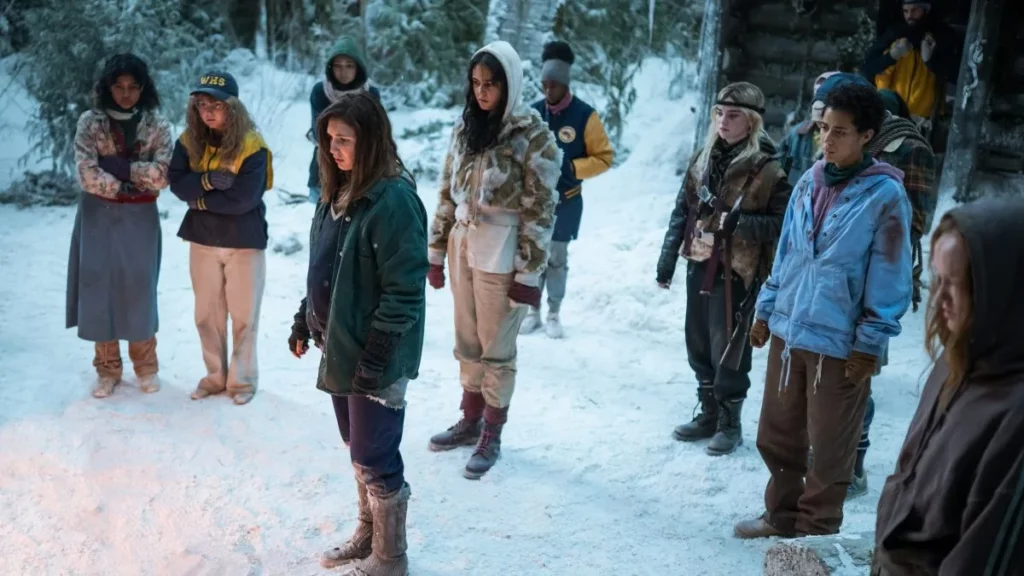 Yellow Jackets is one of the most anticipated crime mystery series. This series is basically based on a girl's soccer team that got trapped in the forest. The end of the first season on Showtime, left us with so many cliffhangers, like when one of the girls was found dead, one of them was kidnapped, and one was poisoned. We've been swinging on these hangers and can't wait to watch the season! And if this season is anywhere near the level of season one, it will be one hell of a ride.
Show up already, Yellow Jackets! We're getting antsy, just like Misty Quigley, who is wishing for her soccer coach to recognize her genuine affection!
Also Premiering In March
True Lies (Mar 1st, CBS)
95th Academy Awards (Mar 12th, ABC)
Gotham Knights (Mar 14th, The CW)
Shadow and Bone, Season 2 ( Mar 14th, Netflix,)
April
| | | |
| --- | --- | --- |
| Show | Release Date | OTT Platform |
| Mrs. Davis | April, 20th | Peacock |
| Grease: Rise of the Pink Ladies | April, 6th | Paramount+ |
| Tiny Beautiful Things | April, 7th | Hulu |
| Fatal Attraction | April, 30th | Paramount+ |
Mrs. Davis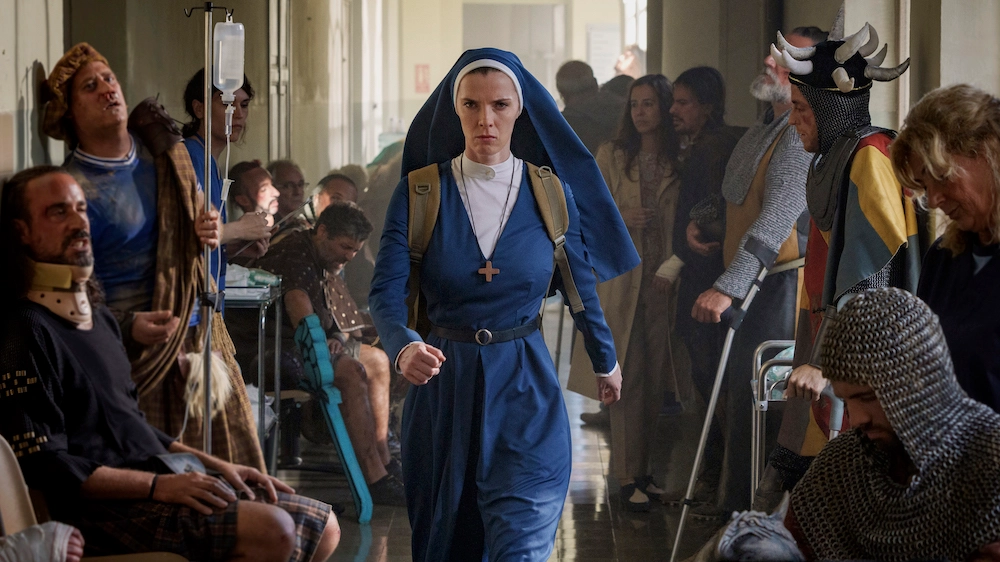 When the man who made shows like "Lost" and "Watchmen," aka Damon Lindelof, is going to partner on making something with the writer of "The Big Bang Theory," aka Tara Hernandez, it has to be something huge! This is an eight-episode drama series. This story is about a not-so-normal heroine, Simone, who is a nun and is determined to go against all odds to take over the world. And her name is "Mrs. Davis." The show will air every Thursday; however, the first four episodes will premiere at once.
Also Premiering In April
Grease: Rise of the Pink Ladies (Apr 6th, Paramount+)
Tiny Beautiful Things (Apr 7th, Hulu)
Fatal Attraction (Apr 30th, Paramount+)
Some Other Movies Whose Release Are TBD
| | |
| --- | --- |
| Show | Release Date |
| Loki | Disney+ |
| Queen Charlotte | Netflix |
| The Idol | HBO Max |
| Ironheart | Disney+ |
| Love and death | HBO Max |
Loki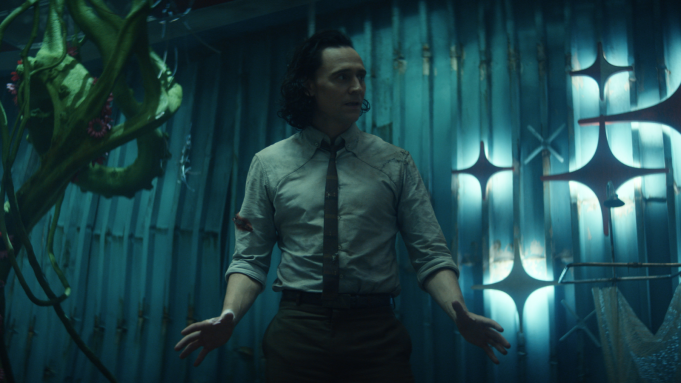 Tom Hiddleston will appear again on our screens as his most loved villain makes his return to television with Disney+. As Kang is done fighting against the Ant-Man this year in "Ant-Man and the Wasp: Quantumania," Loki will be here to keep the adrenaline-charged. Sigh! I know how hard it is to keep track of what is going on in the MCU.
Queen Charlotte
The prequel spinoff of "Bidgerton," one of the biggest hits of the past few years, is in the works. In this tale, we meet the ancestors of Queen Charlotte, who is the most stunning but the most critical woman you will ever see. Golda Rosheuvel and India Amateifio played the lead roles of Queen Charlotte as an adult and a child, respectively. However, Shonda Rhimes, the executive producer of the show "Bidgerton," is the writer of this one.
The Idol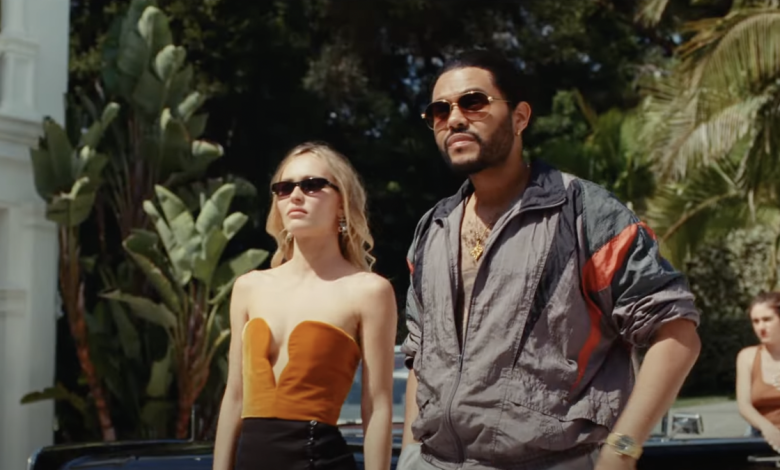 When Amy Seimetz was attached to direct all six episodes of The Idol, an HBO series co-created by singer Abel "The Weeknd" Tesfaye and Euphoria's Sam Levinson, it looked chaotic. The idol appeared disorganised after Seimetz (The Girlfriend Experience, She Dies Tomorrow) left the project due to visionary conflicts and Levinson's lead directing team. Moreover, the teaser emphasises Tesfaye and Levinson having "sick and twisted minds," and it appears to be a Tarantino rip-off, but I suppose every era merits its own True Romance.
IronHeart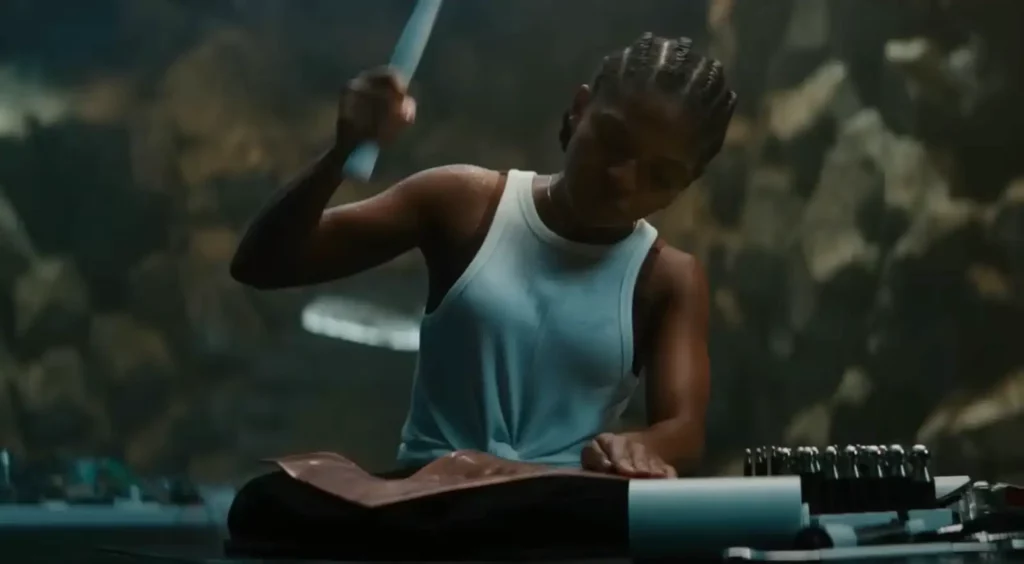 After making her MCU debut in Black Panther: Wakanda Forever, Dominique Thorne will star in her own MCU series called "Ironheart." This is the tale of a young woman who sets out to build her own Iron Man suit and a device that can detect the presence of vibranium anywhere on Earth, even at the ocean's deepest depths. With her one and only appearance in the MCU, fans of Thorne are thrilled at the prospect of her return.
Love and Death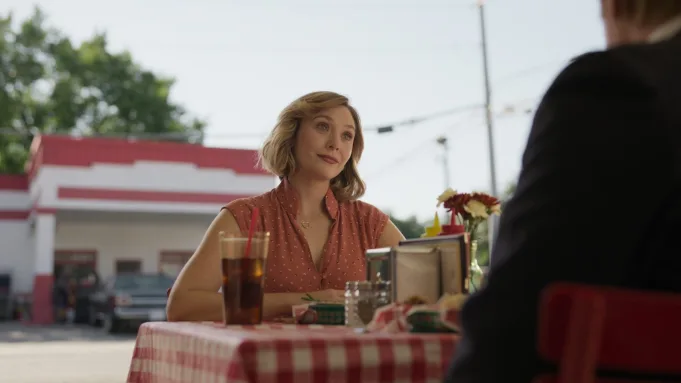 In 1980, the entire city was shocked when Candy Montgomery killed her neighbour Betty Gore while having a relationship with Gore's husband. Last year there was a movie called "Candy," which starred Jessica Beil and Melanie Lynskey. But now, David E. Kelley wants to have a take on this too, with Elizabeth Olsen and Lilly Rabe playing Candy and Betty, respectively. Let's see who is going to make a better depiction of that crime scene.
Also Expected To Be Premiered In 2023
Agatha: Coven Of Chaos (Disney+)
Babylon Berlin Season 4 (Netflix)
Ashoka (Disney+)
The Curse (Showtime)
Futurama (Hulu)
The Crown, Season 6 (TBD, Netflix)
Wrap Up!
So, in conclusion, we can ensure that this is also going to be a huge year for television, With a number of incredible shows that are debuting on our screens while others are returning, we are very sure that you will get a big chunk of whichever genre you are craving, whether it is sci-fi, comedy, romantic, mystery, or even horror. Also, if you are into animated movies, you will not be disappointed at all. We must sum it up with the famous quote by Newton N. Minnow: "When television is good, nothing is better; when it is bad, nothing is worse."
Will the Ironheart be the continuation of Riri William's story from Wankada Forever?
Most probably, yes, it will be the continuation of her journey from Wankada Forever.
Is the story of Love and Death true?
Yes, the story of the series Love and Death is based o an incident that happened in texas.
Is Queen Charlotte the next part of Bidgerton?
No, it is not the next part or season of Bridgerton. It happens to be the spinoff from that franchise.
Is Party Down Season 3 the spinoff of the earlier ones?
No, even though it is coming back after 12 years it still is the continuation of last season, it even has almost the same cast on board.
Is The Mandalorian based on a book?
Yes, The Mandalorian is based on a comic book series, written by Rodney Barnes and represented by Georges Jeanty.