When it comes to a plethora of spine-chilling kidnapping movies Netflix has been known for it. Most kidnapping movies are adapted from real-life events which bring out the true horror in them. In recent years, this genre has experienced a notable surge in popularity, all thanks to Gen-Z viewership!
Kidnapping movies provide an intense and gripping cinematic experience along with their undeniable appeal. If you're looking for where to start, here is our pick on the Best kidnapping movies on Netflix.
Why Do We Think These Are the Best Kidnapping Movies on Netflix in UK?
Kidnapping movies have a broad variety and are mixed with documentaries, sci-fi, and thrillers which make you struggle to sleep at night.
There are some movies that may be available on Netflix US only, but you can access Netflix US through a VPN and then watch it in UK.
Here are the top kidnapping movies on Netflix in UK, curated based on their IMDb ratings.
1. Forgotten (2017)
| | |
| --- | --- |
| Directed by: | Hang-jun Jang |
| IMDb rating: | 7.4 |
| Cast: | Kang Ha-neul, Yeon Je Hyung, Mu-Yeol Kim. |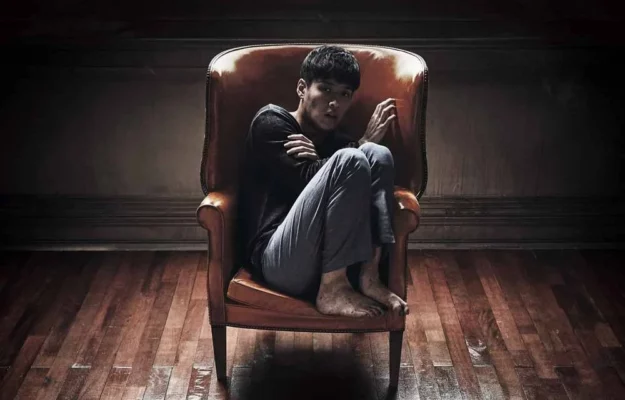 In the intriguing Korean narrative, the spotlight is cast upon Jin Seok, a young man grappling with hypersensitivity. As he and his family transition to a new home, he ensures he stays on course with his prescribed medications to manage his condition.
However, life takes a sudden, dark turn when, to his horror, Seok witnesses his elder brother's unexpected abduction, taken away in a mysterious vehicle. This event shrouds their lives in suspense. The plot thickens when, after a puzzling 19-day absence, Seok returns to his family. Yet, the haze of these lost days envelops him, leaving him with a blank slate and no memories of the events or places he encountered during that time. This enigma sets the stage for a riveting exploration of what truly transpired during those missing days
2. Extraction (2020)
| | |
| --- | --- |
| Directed by: | Sam Hargrave |
| IMDb rating: | 6.8 |
| Cast: | Chris Hemsworth, Bryon Lerum, Ryder Lerum |
Extraction unfolds with a captivating narrative that grips its audience from start to finish. At the heart of the tale is Tyler, a steadfast and skilled operative. He is handed the daunting mission of rescuing the son of a formidable criminal mastermind.
Despite the spiraling challenges and treacherous obstacles that arise, Tyler remains unwavering in his commitment. His unwavering dedication to the mission, combined with his determination to handle every twist and turn with utmost professionalism, sets the stage for a roller-coaster of suspense, action, and drama. This narrative beautifully showcases the blend of Tyler's dedication to his duty and the intricate world of extraction operations.
3. Abducted In Plain Sight (2017)
| | |
| --- | --- |
| Directed by: | Skye Borgman |
| IMDb rating: | 6.8 |
| Cast: | Jan Broberg, Bob Broberg, Mary Ann Broberg. |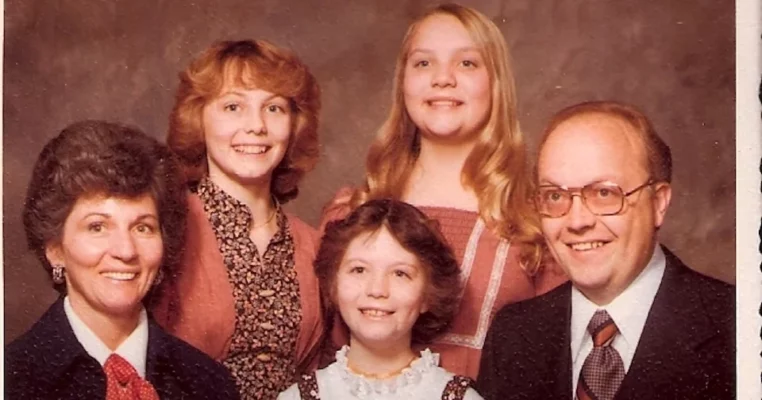 Jan Broberg is a 12-year-old girl who was abducted in 1974. They released her after five years. She reassured her parents that nothing happened during the time she went missing, which gives a doorway for a pedophile to run free followed by the kidnapping of Jan for the second time and imprisoning her into sexual, emotional, and psychological torture.
4. Apostle (2018)
| | |
| --- | --- |
| Directed by: | Gareth Evans |
| IMDb rating: | 6.3 |
| Cast: | Dan Stevens, Richard Elfyn, Paul Higgins. |
Starting from the early era of the 1900s, Thomas is a missionary who is sent to rescue his sister. As he reaches the land he discovers a man who is dating a girl secretly without the approval of her parents.
Thomas gives him a cutthroat razor, for which Thomas pays a heavy price later as the cult's leadership finds out that Thomas is a traitor.
5. Tau (2018)
| | |
| --- | --- |
| Directed by: | Federico D'Alessandro |
| IMDb rating: | 5.8 |
| Cast: | Maika Monroe, Ed Skrein, Gary Oldman. |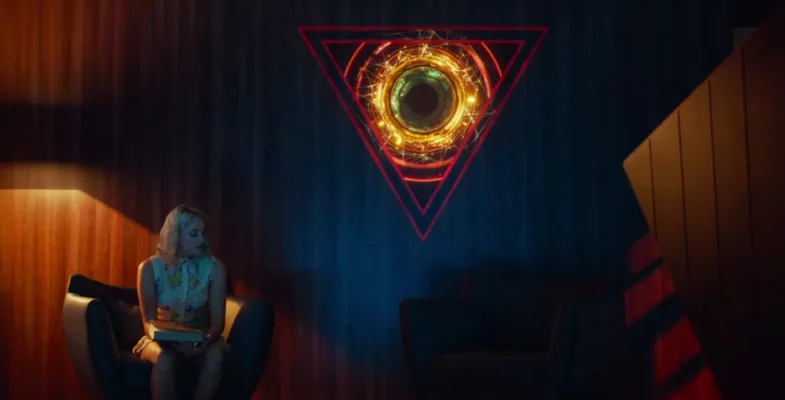 In a world dominated by cutting-edge technology, Julia, a savvy drifter accustomed to life on the streets, finds herself ensnared in a nefarious plot. She becomes the unwilling subject of a radical experiment focusing on both body and mind, orchestrated within the secretive confines of 'TAU' – the underground lair controlled by the enigmatic Alex. This isn't just any facility; it represents the zenith of artificial intelligence innovation.
TAU is not merely a lab but a technological fortress. The environment is brimming with advanced drones and robots that monitor every inch. Walls, not just sturdy but soundproof, encase the space, ensuring no plea for help reaches the outside world. Moreover, overwhelming displays of high-tech visuals and sounds are intense enough to fray the sanity of even the most resilient.
Trapped in this daunting maze of machinery and artificial intellect, the real question arises: Can Julia devise a plan to outwit the machines and the mastermind Alex, finding a path to freedom from this digital prison?
6. Murder Mystery 2 (2023)
| | |
| --- | --- |
| Directed by: | Jeremy Garelick |
| IMDb rating: | 5.7 |
| Cast: | Adam Sandler, Jennifer Aniston, Mark Strong. |
Nick and Audrey, once deeply immersed in their roles as detectives, embark on a new venture: launching their private investigation firm. As they grapple with the teething pains of their start-up, life throws them a curveball of monumental proportions.
A celebratory atmosphere surrounding the lavish wedding of their dear friend, Maharaja, quickly morphs into a scene of chaos and distress. In a heart-stopping moment, Maharaja is kidnapped amidst the grandeur of his own nuptials. This isn't just any abduction—it's one with international ramifications.
Suddenly, Nick and Audrey, despite their nascent agency's challenges, are plunged into the epicenter of a high-stakes investigation. They traverse a world teeming with danger, subterfuge, and complex webs of intrigue as they endeavor to solve the high-profile abduction case and rescue their friend. The duo's mettle is tested like never before as they race against time, grappling with adversaries that challenge their every detective instinct.
7. Assassin's Creed (2016)
| | |
| --- | --- |
| Directed by: | Justin Kurzel |
| IMDb rating: | 5.6 |
| Cast: | Michael Fassbender, Marion Cotillard, Jeremy Irons. |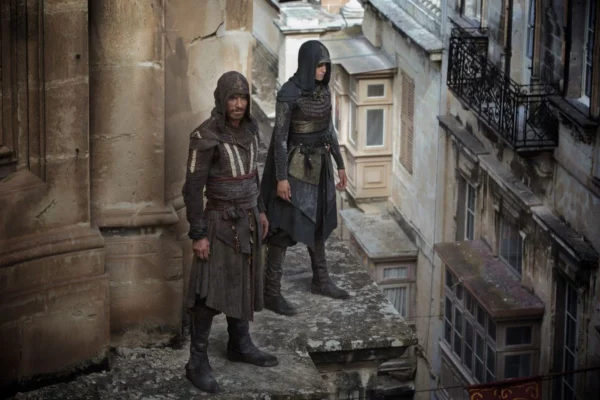 Callum Lynch finds himself on a journey back in time, unlocking the latent memories of his ancestor, Aguilar de Nerha. As these ancient memories flood in, Callum doesn't just gain knowledge; he inherits the unparalleled skills of a Master Assassin that Aguilar once possessed. Armed with these lethal abilities, Callum finds himself in a formidable position to challenge the shadowy and powerful Templar organization.
As he delves deeper into this clandestine world, the stakes become clear. He is caught in the crosshairs of an age-old battle between the cunning Assassins and the dominant Templars. Throughout this intense quest, Callum emerges not just as an observer but as a pivotal force in this ancient war, the repercussions of which still echo in the modern world.
8. 365 Days (2020)
| | |
| --- | --- |
| Directed by: | Barbara Bialowas, Tomasz Mandes |
| IMDb rating: | 3.3 |
| Cast: | Anna-Maria Sieklucka, Michele Morrone, Bronislaw Wroclawski. |
Laura, a sales director, embarks on a trip to Sicily in hopes of repairing her relationship. However, she is caught off guard when Massimo played by Michele Morrone, a member of the Sicilian Mafia Family, unexpectedly kidnaps her. To add to the complexity, Massimo presents her with a unique ultimatum: she has 365 days to develop feelings for him and fall in love.
One of the kidnapping movies on Netflix where he kidnaps a woman on her trip.
And with that, it is a wrap on our pick on top kidnapping movies!
Conclusion:
Netflix TV shows and best movies have been captivating audiences. If you're a fan of kidnapping movies, this list has it all. Whether you prefer timeless classics or the latest releases. Get ready for an immersive kidnapping movie marathon on Netflix by exploring the captivating titles above.
This carefully curated selection represents some of the finest kidnapping movies currently available on Netflix in UK. As you delve into the list, you'll find a mix of light-hearted stories and gripping, intense narratives, catering to a wide range of preferences.
The best part? All of these incredible movies are just a few clicks away on Netflix. Simply ensure that you have a Netflix account, a stable internet connection, and a streaming device, and you're ready to dive into these thrilling tales. Don't wait any longer—start streaming now and embark on an unforgettable cinematic journey!