Love is about to take center stage once again! 90 Day Fiancé: The Other Way Season 5 will premiere on July 10, 2023, on TLC. This season promises to captivate viewers with its diverse cast and their quest for love across borders. In the lives of these couples, each brings their own unique challenges and stories to the table.
The fifth season of 90 Day Fiancé: The Other Way cast has familiar faces and new couples taking center stage in the quest for love and happiness across borders. From the enduring love story of Kenny and Armando to the rollercoaster journey of Daniele and Yohan, 90 Day Fiancé: The Other Way Season 5 promises to captivate viewers with its emotional twists and turns. Let's delve into the lives of each cast member and uncover the captivating narratives that await us in this thrilling season.
Kenny
Kenneth Niedermeier, a 60-year-old father of four, won hearts in Season 2 when he moved to Mexico to marry his online boyfriend, Armando. Overcoming numerous obstacles, including resistance from Armando's family and the challenges of obtaining a marriage license, the couple's unwavering commitment triumphed, and they tied the knot in the Season 3 finale. In 90 Day Fiancé: The Other Way Season 5, Kenny embarks on a new chapter as he and Armando explore the possibility of expanding their family through surrogacy, but the pressures of this decision strain their relationship.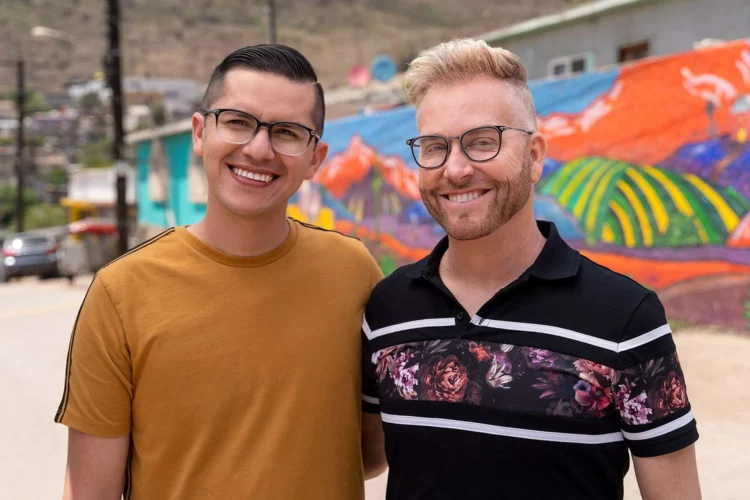 Armando
Armando Rubio, a 34-year-old widower, and father, has faced his share of hardships but found solace and love with Kenny. In 90 Day Fiancé: The Other Way Season 5, Armando is eager to expand their family of three, sparking a power struggle between him and Kenny. Exploring the option of moving to Mexico City and considering surrogacy, Armando's strong desire for a child puts pressure on their relationship, testing their commitment to one another.
Daniele
Daniele Gates, a resident of New York City, got married to Yohan in 90 Day Fiancé: Love In Paradise season 2. She took a leap of faith in Season 4 when she left her job and life behind to settle down in the Dominican Republic with Yohan. Trust and communication issues plagued their relationship, leading to their announcement of being "done" during the Tell-All. In 90 Day Fiancé: The Other Way Season 5, Daniele and Yohan hope to rebuild their connection by focusing on starting a family, purchasing a home, and launching a business together.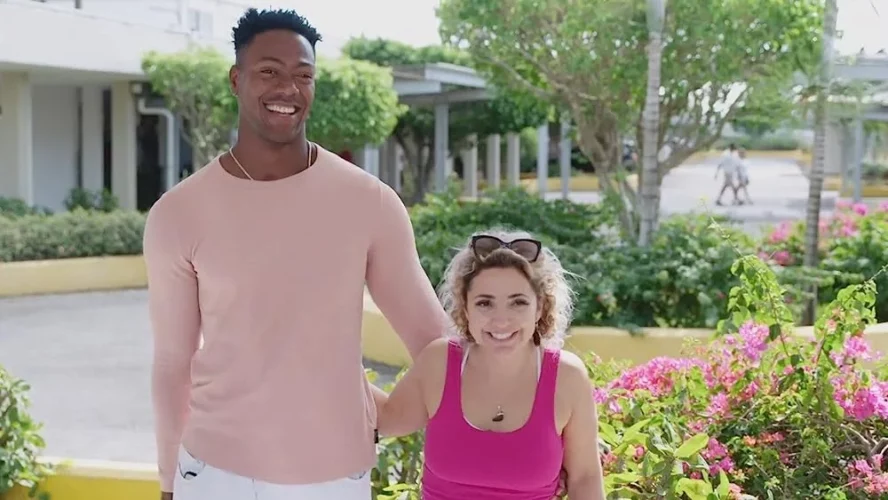 Yohan
Yohan Geronimo, a 33-year-old resident of the Dominican Republic, faces the challenge of rebuilding trust with Daniele after their previous struggles. Eager to start anew, Yohan is determined to make their relationship work by focusing on their shared goals of starting a family, establishing stability, and pursuing entrepreneurial endeavors. However, their cultural differences and past communication issues continue to test the strength of their bond.
Brandan
Brandan, a 23-year-old from Oregon, has found himself immersed in a long-distance relationship with Mary, a 23-year-old woman from the Philippines. Despite facing skepticism from Brandan's family and doubts from Mary's friends and relatives, their love remains unwavering. However, a surprising twist awaits as Brandan prepares for his journey to the Philippines, throwing their future into uncertainty.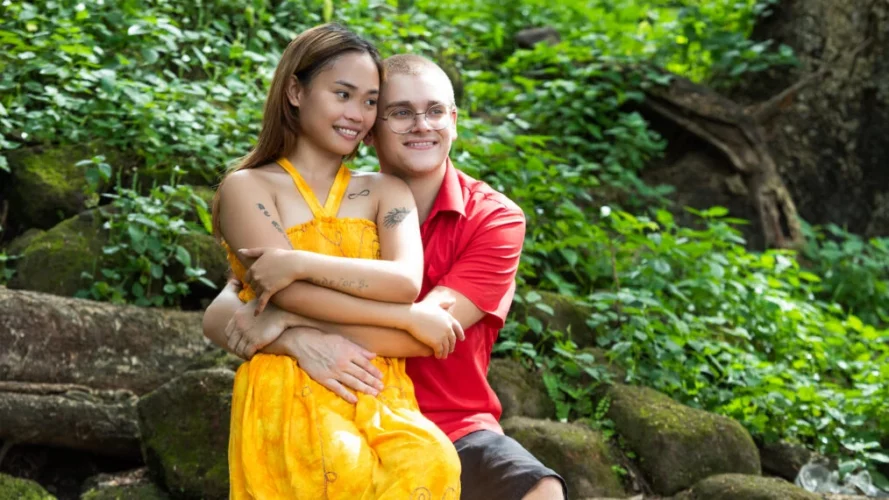 Mary
Mary, a 23-year-old from the Philippines, has captured the heart of Brandan, despite the doubts surrounding their relationship. While friends and relatives express skepticism, Mary believes in the strength of their connection. As they navigate the challenges of long-distance love, a twist awaits that may test the depth of their commitment.
Holly
At 44 years old, Holly, a barber from Utah, embarks on a journey of love after finding her "Prince Charming," Wayne, a 40-year-old plumbing business owner, on a niche dating site. Although concerns about her safety arise due to past break-ins at Wayne's home, Holly remains steadfast in her determination to take a leap of faith and relocate to South Africa.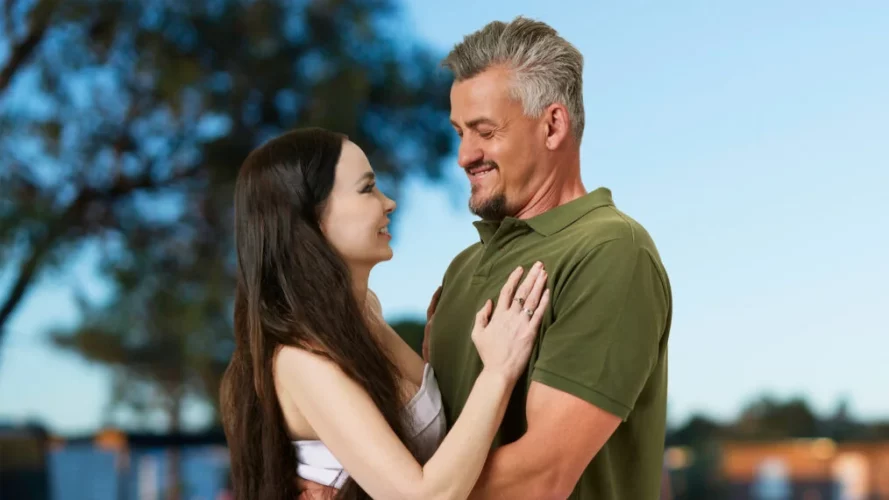 Wayne
Wayne, a 40-year-old plumbing business owner, has captured the heart of Holly, who is willing to uproot her life for their relationship. While concerns about safety loom due to previous incidents at his home, Wayne is determined to provide a secure and loving environment for Holly as they embark on their journey together.
Tejaswi (TJ)
As the third Indian cast member in 90 Day Fiancé, TJ has fallen deeply in love with Kimberly, a 30-year-old clairvoyant from Alabama. Their engagement flourished during their time together in India. However, Kimberly's transition into TJ's traditional Indian family presents a significant adjustment, especially as she uncovers undisclosed aspects of TJ's life.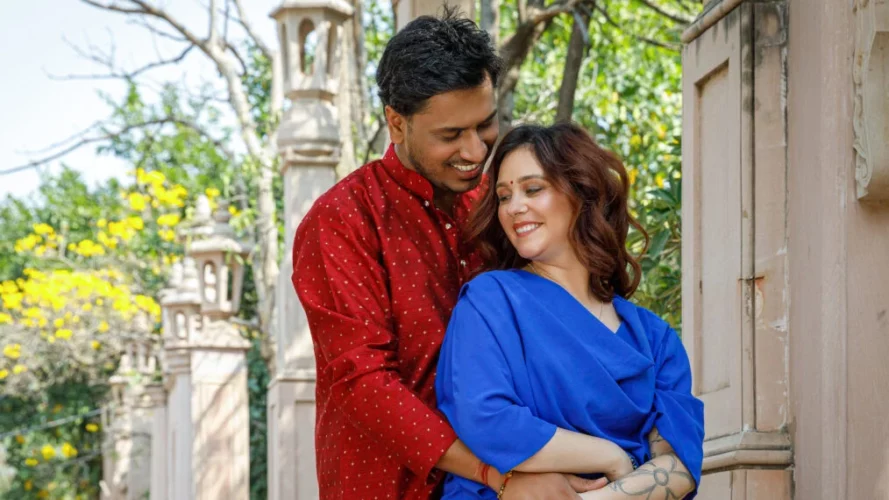 Kimberly
Kimberly, a 30-year-old clairvoyant from Alabama, finds herself engaged to TJ, the third Indian cast member on the show. Their love blossomed during their time in India, but as she integrates into TJ's traditional Indian family, Kimberly becomes aware of undisclosed aspects of his life. Navigating cultural differences and hidden truths, she must determine the future of their relationship.
Julio
Julio, a 27-year-old DJ from New York, stumbled upon unexpected love when he discovered Kirsten's captivating Instagram profile. Their connection deepened during a week spent together in quarantine. Now, Julio is prepared to uproot his life and move to the Netherlands in pursuit of their blossoming love. However, a shocking discovery upon Kirsten's arrival throws their future into doubt.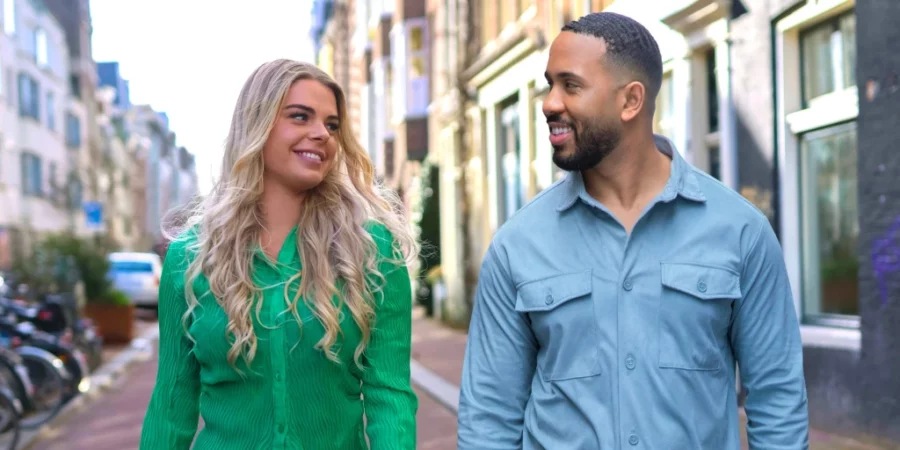 Kirsten
Kirsten, a young woman from the Netherlands, love unexpectedly found its way through Julio, a DJ from New York. Their romance blossomed during a week spent in quarantine together. As they embark on a new chapter, a surprising discovery awaits Kirsten, challenging the foundation of their relationship and raising questions about their future.
Shekina
Shekina, a 41-year-old aesthetician from Los Angeles, finds herself captivated by Sarper, a 41-year-old Turkish model and personal trainer. Despite warnings from friends and family about Sarper's playboy reputation, Shekina believes their connection is unique. Together, they embark on a transformative journey to Turkey, where they will uncover surprising revelations about each other.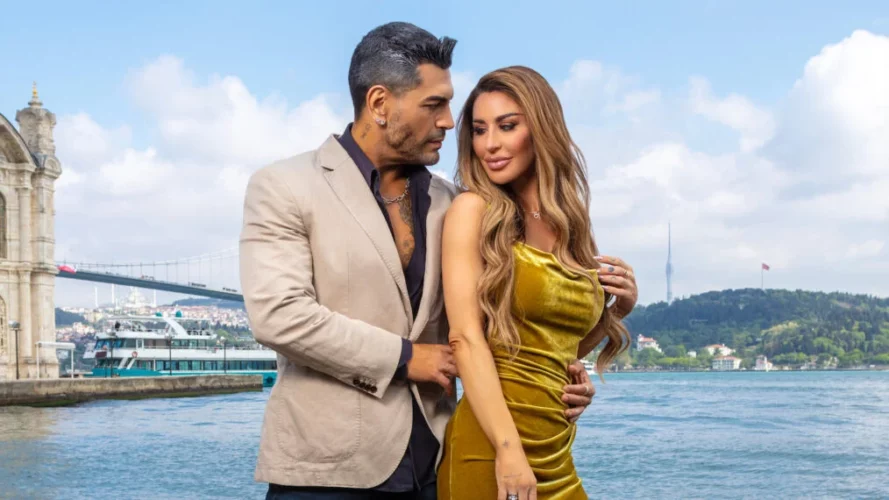 Sarper
Sarper, a 41-year-old Turkish model and personal trainer, captures the heart of Shekina from Los Angeles. While friends and family caution Shekina about his playboy reputation, Sarper believes their connection goes beyond his past. As they explore their relationship further, both Shekina and Sarper will undergo personal growth and discover surprising truths about themselves and their bond.
Wrap Up
With a diverse and dynamic group of individuals, 90 Day Fiancé: The Other Way Season 5 promises to deliver an intriguing mix of love, challenges, and self-discovery. The returning couples, Kenny and Armando, and Daniele and Yohan will continue to navigate the complexities of their relationships, while the new couples will bring fresh perspectives and storylines.
As these 90 Day Fiancé: The Other Way Season 5 couples navigate the complexities of long-distance relationships, cultural differences, and unexpected twists, viewers can expect an emotional rollercoaster filled with surprises, growth, and heartfelt moments. Stay tuned for an exciting and unforgettable season of 90 Day Fiancé: The Other Way 2023.